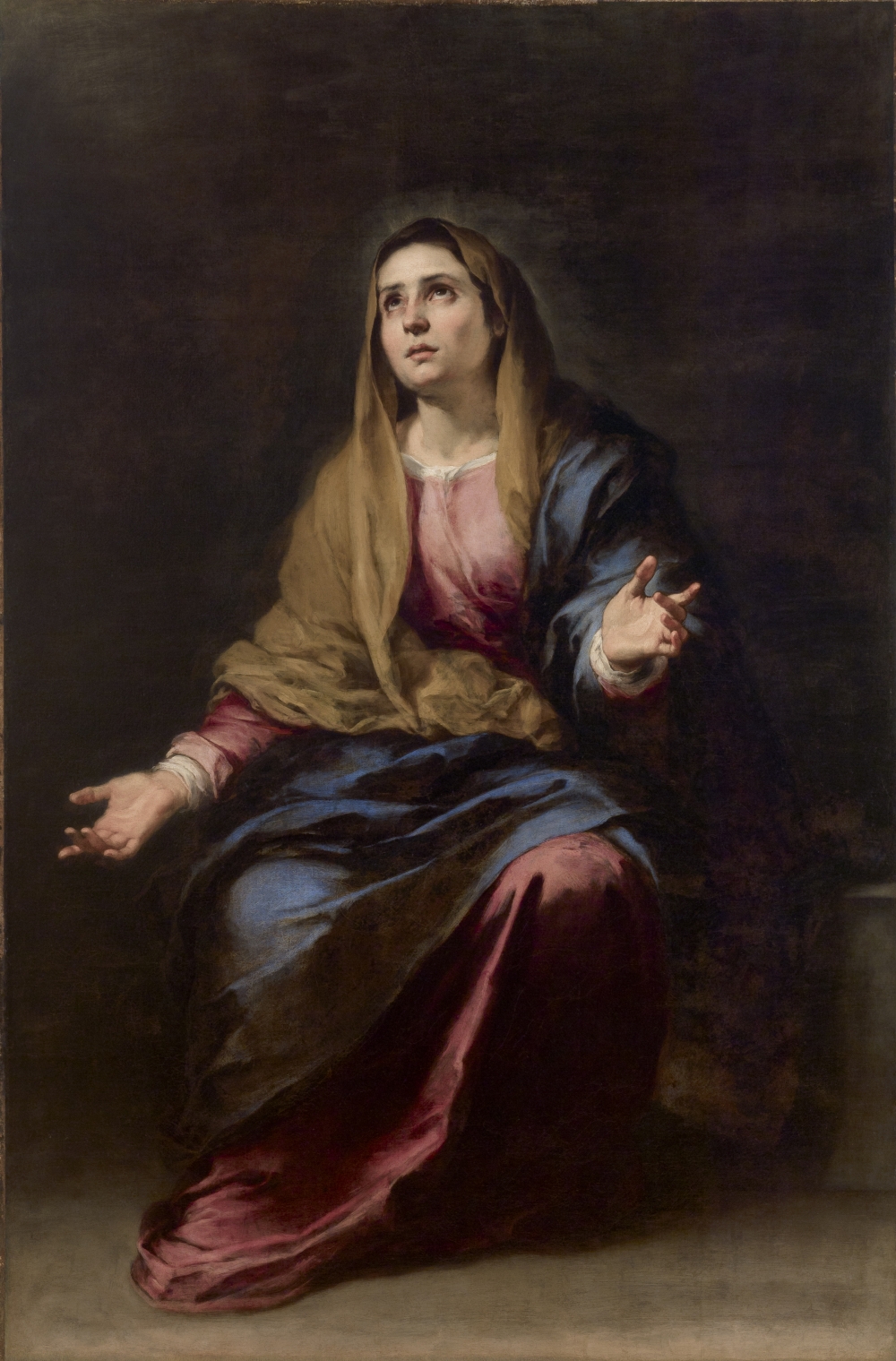 As we come closer to Holy Week, we cannot help but reflect on how Mary as Mother and Faithful Disciple of Jesus shared every aspect of her son's Paschal Mystery.
Mary's title of Mother of Sorrows and the prophecy of Simeon, that a sword would pierce her heart, have inspired artists for centuries. I think the most inspiring image of the Sorrowful Mother is the Dolorosa by Bartolomé Esteban Murillo (1665),
Murillo seems to capture in his painting the heart and soul of Mary. There are three focal points in his image of the Dolorosa which particularly strike me: Mary's eyes, her arms, and her lap. In her great sorrow as in her great joy, all three of these focal points have Mary pointing to God rather than to herself.
First, Mary's eyes look to God. All her life Mary put her trust in God. "Fiat," (be it done) was her response to God in all things. Mary knew that as Saint Paul would later write: "All things work together for good for those who love God…". (Romans 8:28). Mary teaches us to lift our eyes and our hearts to God with hope and trust. Mary teaches us that God will turn our tears into joy.
Mary's open arms lifted away from her body remind us of her readiness to self- empty, in order for God to fill her with His grace and with His life. In sorrow and in joy Mary opens her arms to give her all to God and receive the abundance of His love and grace.
Finally, my favorite focal point of the Dolorosa is her lap. Mary as a mother has an open lap for her son, Jesus, and for each of us. A mother's lap is the safest place on earth. It is in a mother's lap that children hide, find comfort and love, share hopes, fears, dreams, learn their prayers and grow to learn about and experience the unconditional love of God. Murillo's Dolorosa reminds us that in Mary we have such a welcoming and loving mother.
Perhaps as we near the end of Lent we can pray for the grace to have these three focal points traced in our heart and in our person. May we always lift our eyes to God in trust, open our arms to receive His love and grace, and like Mary prayerfully hold in our laps the needs and concerns of others.
Sr. Donna Marie, C.R.